The Most Common – Guar Gum, Locust Bean Gum and Xanthan Gum
By Jenna Shaw

Guar Gum, Locust Bean Gum and Xanthan Gum
Have you ever heard of Locust Bean Gum before? How about Guar Gum? If you are new to the gluten-free lifestyle and looking for more information on stabilising agents to use in baking, then you will want to read this article. This article will cover 3 of the most common binders that are used in gluten free products. You will find the binders used in many types of food found in your kitchen from salad dressings to ice cream.
Binders (emulsifiers) help to keep the contents of a mixture together and can help the ingredients in your baking mixer from separating and falling apart. There are many different binders available on the market which are derived from different ingredients and manufacturing processes. People with allergies to specific food products need to be aware of the contents that the gum product may contain. The 3 main binders used in the gluten-free industry are Guar Gum, Locust Bean Gum and Xanthan Gum
Guar Gum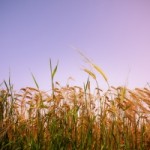 Guar gum is a binder that is produced from natural guar beans in the form of a fine white powder. This gum has about eight times the power of ordinary cornstarch with less sugars and is one of the most frequently used gums in gluten-free products. It is a very economical gum which can replace up to 10 times the amount of flour in most baking products. Guar gum mixes easily in water and does not require heating which will suit different baking requirements.
If you are new to the gluten-free diet, then you should be able to consume any food that contains guar gum. Guar gum has a high content of fibre without the gluten, however consuming over the recommended daily intake can lead to diarrhoea and stomach problems. Guar Gum has also been used in diet industry when wanting to limit calorie intake as the gum can help to delay the breakdown of food in the stomach. A slower breakdown of food will make you feel fuller for longer.
Locust Bean Gum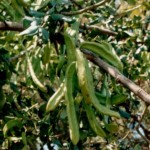 Locust Bean Gum is a stabilising agent that is extracted from the seeds of the Carob Tree and is also know as Carob Gum. The gum is produced mainly in the Mediterranean region and is produced in the form of a white powder. The powder is odourless and has a very bland taste making it ideal when you need to add a tasteless binder to you baking mix. Locust Bean Gum has many other uses other than food and is often found in products such as tobacco, textile and manufacturing, cosmetics and pet food.
Locust Bean powder has a taste similar to cocoa and contains less fat, less calories and provides more fiber content. The gum is a great substitute sweetener used in the food industry and can be used as a substitute for chocolate in many baking recipes.
Xanthan Gum
Xanthan gum is a product derived from the fermentation of corn, wheat and even soy. It is used as a binding agent in a wide variety of products from food to personal care products. Xanthan Gum is used in a variety of foods from salad dressings, frozen foods, beverages, egg substitutes, ice cream and flour based food products. Xanthan gum is also widely used in the cosmetic industry, where the additive thickens face creams and acts as a binding agent to ensure product consistency.
People with allergies to corn, wheat or soy may need to use a substitute for xanthan gum as the gum could contain traces. There are many available substitutes for Xanthan Gum on the market for you to try the next time you feel like baking.
Guar Gum, Locust Bean Gum of Xanthan Gum?
Which gum do you prefer – Xanthan Gum, Locust Bean Gum or Guar Gum? Leave us a comment below and share your experience.
If you are looking for more information on Xanthan Gum Substitutes then read this post.